~

Purebred Champion Line PUG Puppies

~
Home of the Kisses Line of Pug Puppies
Where our puppies literally want to give you kisses!
All PUG puppy's from us are required to have their official AKC name start with KISSES'
that are registered.
​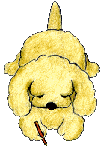 Deposits/Payments -

All Deposits are half puppy fee (non refundable). Payment Options are:
* Zelle if your bank participates. We can not request but can received deposits this way.
* Payment Request we send to you powered by wave financial acquired by h&r block (adds 4%). You do not need an account to use this form of payment and allows you to use your bank account or card to pay.
​
*Remainder of adoption fee is Due in CASH ONLY at pickup (please have exact amount as we do not have change). Unfortunately we can not accept money orders as we can not deposit them.
Visitors -

We do not allow visitors for safety reasons. We prefer to meet in near by towns for pickups which also helps reduce a portion of your travel time. We do not allow "visitors" to our home for protection of us, our newborn puppies, and adult dogs. Let us explain why:
Safety of Puppies:
New moms can panic and move quickly leading to accidentally hurting puppies as they jump away from the litter and trample them in an effort to protect them from a well meaning stranger to access the possible threat. If mom is stressed out then her puppies will be too. It also comes back to disease as well as she can track it back into the home to other young puppies or future puppies as many moms co parent other litters. Parents pictures can be seen on our website if they have puppies available.
​
Visitors unknowingly can bring disease to the property like parvo, distemper, ect... with them when visiting the puppies and breeders have lost entire litters this way and future litters as it is hard to get rid of once it happens. Puppies have immature immune systems making them vulnerable to catching things until they receive their full vaccines series. Living in the south this has become a huge concern as many people do not vaccinate or keep their pets contained to their property helping diseases run rampant. TN is one of the top 3 states where viruses are at their highest risk of being contracted. People who allow visitors have not seen the devastation of viruses we have seen during our rescue years. They take health for granted and have likely been lucky to not have a problem yet.
​
The puppies are only in our care for a short time and are often on deposit for different people. Those people expect us to protect their puppy as well as yours from everything we can possibly control and reduce risks to them. We feel the safety of the puppy is more important then a potential sale lost and the puppy's owners appreciate the way we guardian over their puppy.
Pictures and Requests- We try very hard to adhere to a timeline of getting new pictures or video from the last update. So if we get extra pictures early the next expected update is 2 weeks from that date. We try to make sure you are always updated every 2 weeks so you can watch your puppy grow! We know how exciting it is to get these updates!
We get extra picture requests on regular basis from all puppy owners eager to see more of their puppy, which we understand. However, we ask you please also understand if we did all the requests we would be doing them all the time and not have time for anything else! Like many we are trying to raise young kids, take care of the home, and have a lot of responsibilities along with dogs & puppy care, and responding to a ton of emails that come in everyday. We do our best to balance work, home, and customer service. So we have decided Any Extra Picture Requests are $50 to be paid up front. They will only be done if we can make time in our schedule to fulfill the request. Pictures are of your individual puppy and not group pictures (ex. litter together or with mom) It is very hard to get pictures of one puppy never mind trying to get them as a group as they rarely are all together. They usually pair up or go find their own little spot. If they do come together it is usually a big ball of fur curled up without faces. Please note we do not accept requests for "quick" pics either our pictures are important to us and a representation of us and thus care what we put out into the world in this digital age. Even "quick" picture requests would take up an enormous amount of our time given the amount of requests we get and the time it takes as they are never as "quick" to take as people imagine. All pictures will have our @CompanionPups mark on them as well. We took the pics and deserve credit for our hard work and time. You wouldn't ask an artist to not sign their art work would you?
​

Vaccines Notes-

*NOTE: a puppy must receive a series of at least 3-4 sets of vaccines to fully benefit from the inoculations ranging up through 18 weeks old pending on your vets recommendations.
​
The small breed puppies usually receive their first single parvo vaccine at about 5 to 6 weeks of age then a distemper combo vaccine at 7 to 8 weeks, this gives them a foundation to build up some immunity from the vaccines but they are still not fully protected until all vaccines are finished.
​
References:

You are welcome to call our vet to check on us! Just ask us for our vet's information when inquiring about a puppy.
​
We can upon request take a quick picture of your puppy of interest against a paper that says date and your name on it for you to prove your puppy is indeed here. We do understand that getting a puppy without seeing it can be uneasy for some people and would like to assure you that the puppy and us are very much real!
​
When Do Puppies Go Home:
Toy breeds can be hard to wean at times. Most progress very fast week 7 through 8 and some may regress a little and decide nursing is better, because of this although rare you need to be open for pickup between 8 and 10 weeks old. Everyone will be assumed to be ready at 8 weeks and scheduled as such since most are ready then. However, we may have to reschedule last minute for a week or two later should the puppy need more time. You must be available for pickup on weekends during this time frame should we need to reschedule. Those flying in or driving a long distance here please make sure your fights, hotels, and/or rentals can be rescheduled if needed.
​
Pickup Options:
You must be available to pickup your puppy in person! No transporters allowed it must be you meeting us to pickup your new baby. If you can not drive we suggest the following two options:
​
Options for you to fly in:
#1. We can meet you at Chattanooga Airport if you would like to fly in to pick up your puppy. Their is a $100 charge to meet at the airport to cover our travel. With this option the travel fee is due at pickup.
#2 some people will fly into Nashville or Atlanta then rent a car to come pickup from us.
​
​
Registration:
​
All puppies are from AKC parents, however we will have two types of litters available and will state which registration type each litter will be when they are put up for adoption:
​
1. Strictly Pets without Registration these puppies cost $2500
2. Strictly Pet with AKC Limited Basic Registration with Certificate Only. Litters selected to come with limited rights registration certificate's are $2500 + additional $100 for basic registration (certificate only) which we submit for you within a week of you picking up your puppy. The $100 is due in full at the time of deposit when you select your puppy and put them on hold. All PUPPIES IN THESE LITTERS WILL BE REGISTERED and WILL NOT BE SOLD WITHOUT LIMITED REGISTRATION. Limited Registration restricts breeding rights as we do not sell with breeding rights.
Unfortunately, we have had to change to the way we handle AKC papers as 98% of people do not register their puppy and AKC does not like this and hounds breeders that have puppies unregistered. So if registration is important to you, you will want a puppy from a litter selected to be registered. If you do not care or want registration you will want a puppy from one of our litters without registration. Please let us know when filling out the notify list as some litters will have registration available and others will not. We will try to group those interested in registration together so every puppy in the litter is registered for those that want it.
​
Thank You for your interest in our Exceptional Puppies!!
In Most Cases Pug Puppy Prices are:
Strictly Pet No Registration $2500
Limited Registration Puppies are additional $100
​
Get on our Notify List!
​
If you are sure you want a beautiful silly healthy Top quality little puppy from us you'll want to get on the notify list! Once you are approved for a puppy we will keep you posted on when puppies become available! From there to reserve an available puppy the balance of the deposit which is half the puppy price is due to hold puppy. We will not hold puppy until deposit is received. The remaining half of puppy price is due in cash when the pup is picked. A majority of puppies will be made available around 6 weeks old.
​
​
​