Next Level Pugs - To Pet Homes
Because You Deserve Beauty and Trainability Wrapped
into the Healthiest Puppy!


~ F.A.Q. ~
~ Available Pug

s

Adopting Questions ~
when searching for pug, you often have a lot of questions, and this page is designed to help answer some of those when adopting a pug from us!
​
Examples of possible contents all packs vary your puppy will only come with one collar.
All Pugs are from AKC & International Imported Champion line Parents





Puppy Prices are most often

$3000



Additional Options: $40 Micro Chip includes lifetime registration no annual fees!
$40 Snuggle Puppies for comfort in transitioning to new home.
Trupanion Pet Health Insurance
Companion Pups Pug Puppy Goody Bag
Thank You for your interest in our Exceptional Puppies!!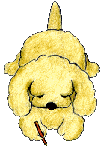 Get on our Pup-Dates List to be Notified when Puppies are Ready!
​
If you are looking for a Stunning, Exceptional, Family Oriented Pug Puppy with an Amazing Temperament you have come to the right place! Our beautiful, silly, chubby little babies are from Top quality Health checked parents from AKC & International Imported Champion Lines. You'll want to get on the notify list, so you don't miss out! Once your pup-dates list form is received and approved for a puppy we will keep you posted as puppies become available and ready to go home that match you via email! From there to reserve an available puppy the Non-Refundable Holding Fee will be due immediately and once received the puppy is on hold for you. We will not hold the puppy until the holding fee is received. Upon the holding fee being received you can name the puppy and we'll start using it! The remainder is due in cash when the pup is picked up.
​
A majority of puppies will be made available and announced between 7 -12 weeks old, most of the puppies will go home at about 8 to 9 weeks old (puppies do not leave before this). Until pup-date announcement, we don't give out details as we find people tend to get stuck on particulars and we like to make sure everyone is doing well and we have accessed for possible keepers for our program (so we know who will be available and who won't). We never know when we will find just the right puppy that is showing potential for our program. Our program is always evolving to bring you the very best! Puppies will be close to ready or already ready before we make the pup-date announcement! Our pups maybe put up as entire litters or on a puppy-by-puppy basis as we feel they are ready to find new homes. Not every puppy in the litter will progress at the same rate just like human kids, they all get there in their own time. Waiting till pups are ready or almost ready also allows us to concentrate on puppy care and our family while limiting lengthy email replies before we even know which pups may be available. Pup-Date announcement will provide parents' pictures/information, puppy info, puppy pics, pickup date(s), registration type, ect... after the announcement, we will gladly answer any further questions and provide any further details people may want to know about. Until announcement, we only give the general idea of when we MAY have puppies available to go home - months or seasons.
​
​